Our Attorney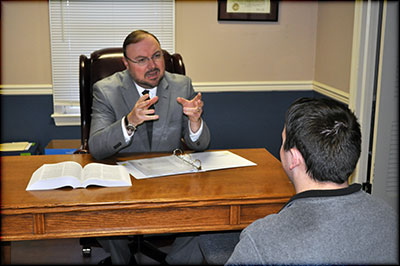 Douglas L. Payne was born in Greeneville, Tennessee in 1963. He attended the Greeneville City School System. After graduation, he attended East Tennessee State University where he earned a Bachelor of Science Degree in History. Having developed a keen interest in the law, Mr. Payne attended the University of South Carolina School of Law where he earned a Juris Doctor degree in 1988.
Mr. Payne returned to East Tennessee. He has represented clients in Greene Johnson, Sullivan, Washington, Unicoi, Hawkins, Hancock, Cocke, and Hamblen Counties.
Mr. Payne is a past president of the Greene County Bar Association. He is a member of the Tennessee Bar Association, the National Organization of Social Security Claimants Representatives, Tennessee Association of Criminal Defense Lawyers, and the Criminal Justice Act Panel for Criminal Representation Before the Federal Courts. Mr. Payne is a member of the bar of the United States Supreme Court, the Court of Appeals for the Sixth Circuit, the Fourth Circuit Court of Appeals, and the United States District Court for the Eastern District of Tennessee.
In 2005, Mr. Payne was chosen by the United States Department of Justice to serve on the panel of Chapter 7 Trustees for the Eastern District of Tennessee. Mr. Payne resides in Greeneville with his wife and daughter and is a member of First Presbyterian Church.